Dine Out From August 11-22 at Dine In Brooklyn 2016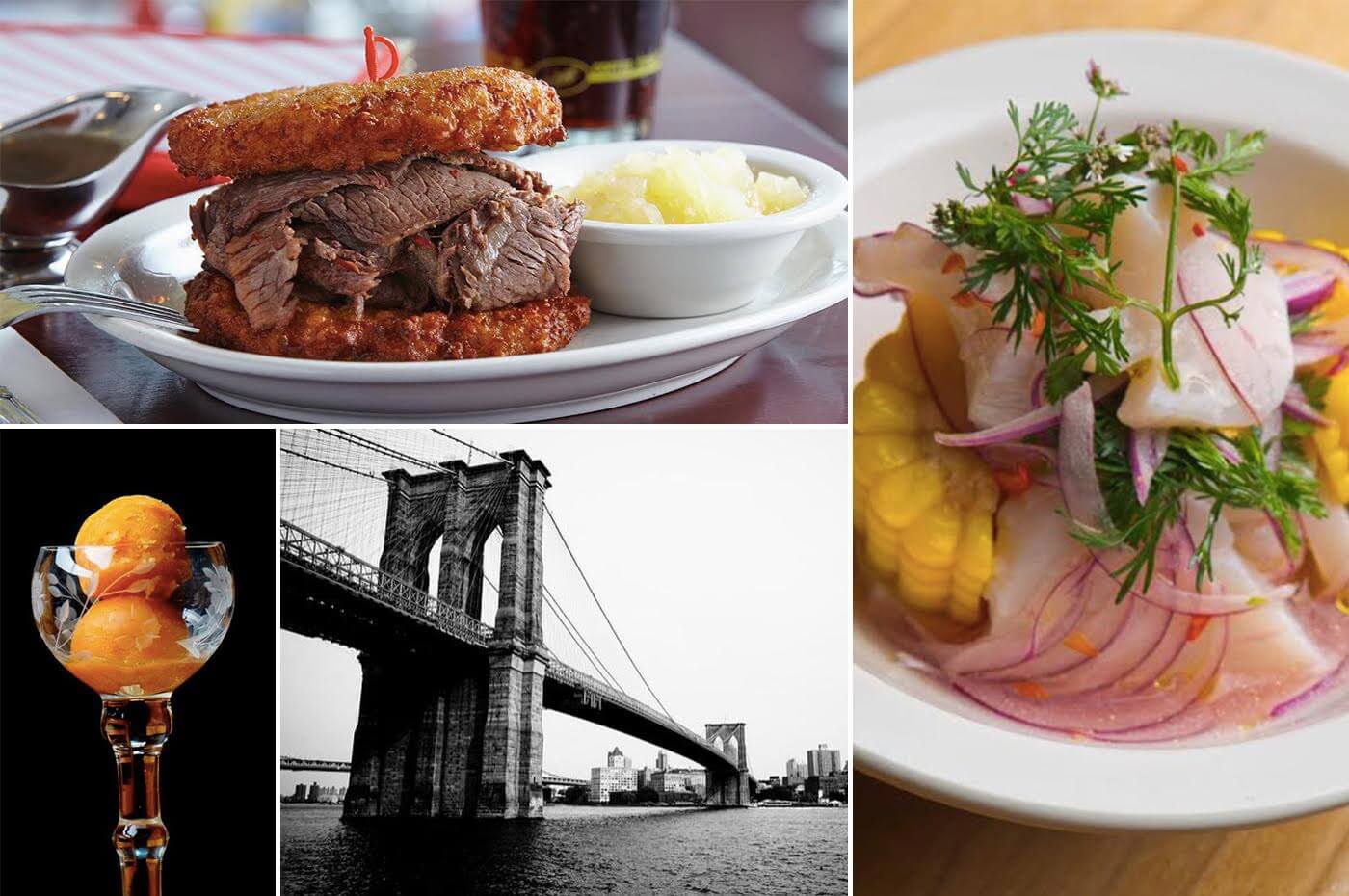 [sponsored_by action_blurb="Sponsored By" name="Dine In Brooklyn" url="http://brooklyn-usa.org/dine-in-bk/" logo="http://brooklynbased.com/wp-content/uploads/2016/08/Dine_In_Bk.png" byline="Dine In Brooklyn 2016 takes place Thursday, August 11th to Friday, August 22nd." attribution_action_blurb="Created By" attribution_name="BlankSlate" attribution_url="http://www.blankslate.com/publisher-network/"][/sponsored_by]
Brooklyn foodie culture will be celebrated Restaurant Week style from August 11-22 at Dine In Brooklyn 2016.
Borough President Eric Adams says this year's theme is designed to encourage participants to discover — or rediscover — their favorite Brooklyn dish.
"This Restaurant Week reflects the digital journey that diners are taking to find favorite dishes, both old and new," he said.
With a digital arsenal of a dedicated website and social media hashtag (#DineInBK), Dine In Brooklyn will feature more than 100 restaurants, allowing patrons to eat their way across the borough.
Here are a few of our favorites:
http://www.instagram.com/p/BHLUrI8Amze/?taken-at=1028994197
1. Sushi Ganso, Boerum Hill
Forget newfangled novelty concoctions like sushi bombs and sushi burritos. This 30-seat restaurant serves up classic Tokyo-style sushi and sashimi based around one concept: fresh, quality fish — illustrated by a sea bream fish painted on a mural across from the sushi bar, with words beneath it saying, "I've come to Sushi Ganso to be eaten."
http://www.instagram.com/p/BHyzxrNAVoO/?taken-at=12880994
2. D.O.C. Wine Bar, Williamsburg
You might think you've dropped into a locals-only spot on the island of Sardinia while dining at this wine cave–style restaurant. These straight-from-Italy wine experts are eager to help you find an accompaniment to your homemade pasta in a pork ragout, farro salad, or brick chicken. And since it's just a block from waterfront green space, you can burn off calories with some outdoor activities.
3. Tuscany Grill, Bay Ridge
Feel like a trip to Bay Ridge to check out one of the nabe's storied Italian restaurants? The R train can be your chariot to a Tuscan trattoria known for their pan-roasted clams, fresh pappardelle with short rib ragout, house-brined pork chop and homemade meatballs. You don't survive for 20 years serving Italian food in Bay Ridge without a tasty meatball!
http://www.instagram.com/p/BInLJnSgRjv/?taken-at=319956
4. Black Swan, Bed Stuy
Like Rick's in Casablanca, everyone goes to Black Swan. This six-year-old English-style gastro pub near the G train has become a hub for locals to watch election coverage or sporting events — or to gobble belly-busting burgers, Swan macaroni and cheese, and other gourmet takes on classic comfort food. It's enough to turn first-time visitors into regulars.
http://www.instagram.com/p/BIGsP_kAJIo/?taken-by=elbornnyc
5. El Born, Greenpoint
Barcelona tapas bites — including patatas bravas, a shot glass of gazpacho, mini chorizo sausages, blistered shishito peppers with bonito flakes, and traditional pan con tomate — are among the dishes on offer. Named for a hipster nabe in Barcelona, with communal tables and sharable dishes, El Born's all-Spanish wine list has more than two dozen selections, including six cavas.
http://www.instagram.com/p/BID7BhjD-A9/?taken-by=rosewaterbk
6. Rose Water, Park Slope
Local? Yes. Seasonal? You better believe it. And for an additional $14, you add wine parings. Try the chilled pea soup with a riesling, roasted pollack with some rosé, and blueberry coffee cake accompanied by a muscat if you're feeling sweet.
(Prix fixe dinners cost $28, not including tax or gratuity; $15 lunch and $12 brunch specials will also be available at some eateries. For more information on participating restaurants go to the Dine In Brooklyn website).