Tiki Disco To Host Summer Kickoff Bash At The Well
Last week, we were saddened to hear that Roberta's and Tiki Disco were formally dissolving their 5-year relationship effectively putting an end to the pizza eatery's famous summer garden parties.
Well, that sadness has been short-lived because now we've learned that Tiki Disco will live on. And they plan to prove that with an epic kickoff party at outsized beer hall The Well on June 1.
Late Friday night, Tiki Disco spread the word via Twitter with this picture: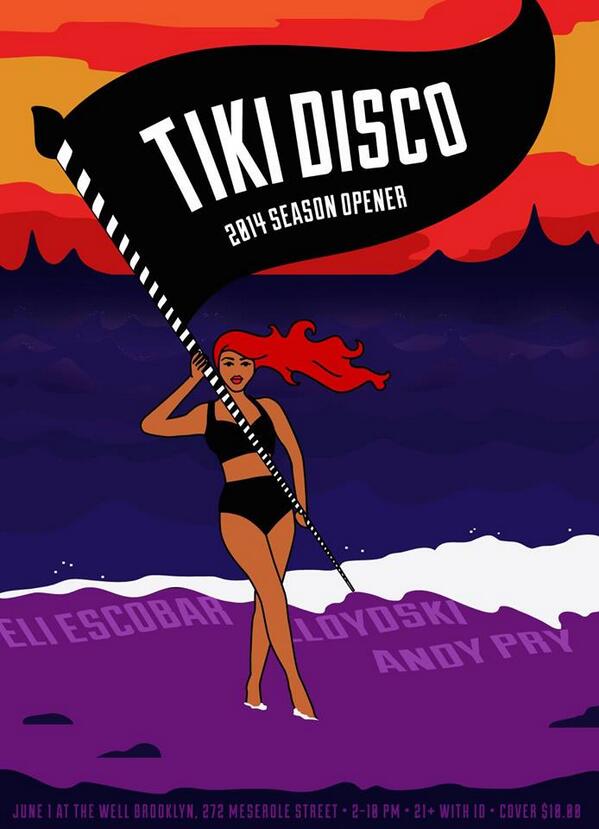 As you can see in tiny purple print, the bash will take place from 2 p.m. to 10 p.m. on Sunday, June 1, with admission set at $10 a pop. Obviously, no one under the age of 21 is allowed to enter. This is the Majors after all.
Also, given the fact that The Well boasts square footage in the tens of thousands, most of it contained in a gigantic backyard, there's not doubt the party will be packed.
Our only advice is that you show up early, wear comfortable shoes and enjoy (responsibly, of course.) Welcome back, Tiki Disco.
Follow Nikita Richardson on Twitter @nikitarbk